View cart
"Power Supply Module" has been added to your basket.
Isolation Unit 2mb/s
* 1993
* 400 manufactured
* No longer supported
* Isolation unit,transformer based, for 2Mbits/s Line Systems with 1 KV RMS isolation.
Related Products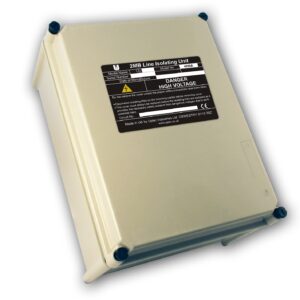 TWIN LINE ISOLATION ENCLOSURE – MODEL FP 4906A Description The Enclosure 4906A is designed to house two Uplec model 4409A (also known as PCMT MKII) Isolation Transformers (supplied separately). The Enclosure contains screw terminals for the transformer leads...