You cannot add that amount of "Level Measure 35B" to the cart because there is not enough stock ( remaining).
Test Access Link 
* 1984/5
* 2500 manufactured
* No longer supported
* Access point for network signals at the digital distribution frame. Resistive tap off point for isolation of route.
Related Products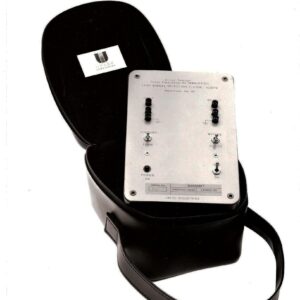 Filter 199A * 1990 * 150 manufactured * No longer supported * This portable unit was designed as an active filter to produce a specific pass band at low frequency for psophometric noise testing on analogue telecoms circuits.